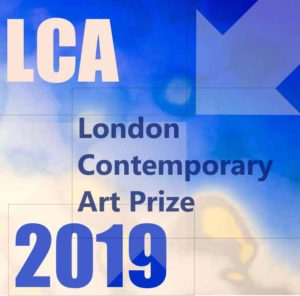 London Contemporary Art Prize 2019
*UPDATE*
Many thanks to all who came over to the exhibition opening on 12th September where we have announced winners of this year's competition:
1st Prize: Richard Slee (sculpture)
2nd Prize: Richard Baker (painting)
Public Vote: Matthew Rosier (videoart)
Congratulations!
Photos from the private view as well as the exhibition images can be seen here:
https://boards.wetransfer.com/board/spcll6ojiej0hvu9n20190913124408/latest
Full list of the LCA Prize 2019 finalists artwork including prices can be found here:
https://documentcloud.adobe.com/link/track?uri=urn%3Aaaid%3Ascds%3AUS%3Ae1a7a15e-ba93-4939-a0f5-4a4e623bc75b
All items on display are available for purchase, for more information please contact: info@londoncontemporaryart.co.uk
Exhibition of all 19 finalists is on view at LCA Gallery, 32 Store Street until 5th October.
**
LCA Prize 2019 has now its finalists!
The gallery team would like to thank all submitting artists, we have received more than 1000 submissions from about 250 artists.
Our judges had a difficult task to choose only 19 of them, whose artwork will be on display from 11th September until 5th October 2019 at 32 Store Street.
More information about the LCA Prize 2019 on mailchimp:
https://mailchi.mp/londoncontemporaryart.co.uk/lcaprize2019
and on Zealous:
https://zealous.co/londoncontemporaryartprize/opportunity/London-Contemporary-Art-Prize-2019/