FAIR OVERVIEW
Affordable Art Fair is back this autumn, packed with inspiring art to suit all tastes. With 1000s of artworks from over 90 UK and international galleries, you'll be spoiled for choice, whether you're looking for the perfect accent piece for your home, a bold new talking point, or daily inspiration for your workspace.


GENERAL OPENING TIMES:
Thursday 21 October, 11am – 9.30pm
Friday 22 October, 11am – 9.30pm
Saturday 23 October, 11am – 6pm
Sunday 24 October, 11am – 6pm
Weekend Family Hour, 10am – 11am

LOCATION:
Battersea Evolution, Battersea Park, Queenstown Road, London SW11 4NJ, UK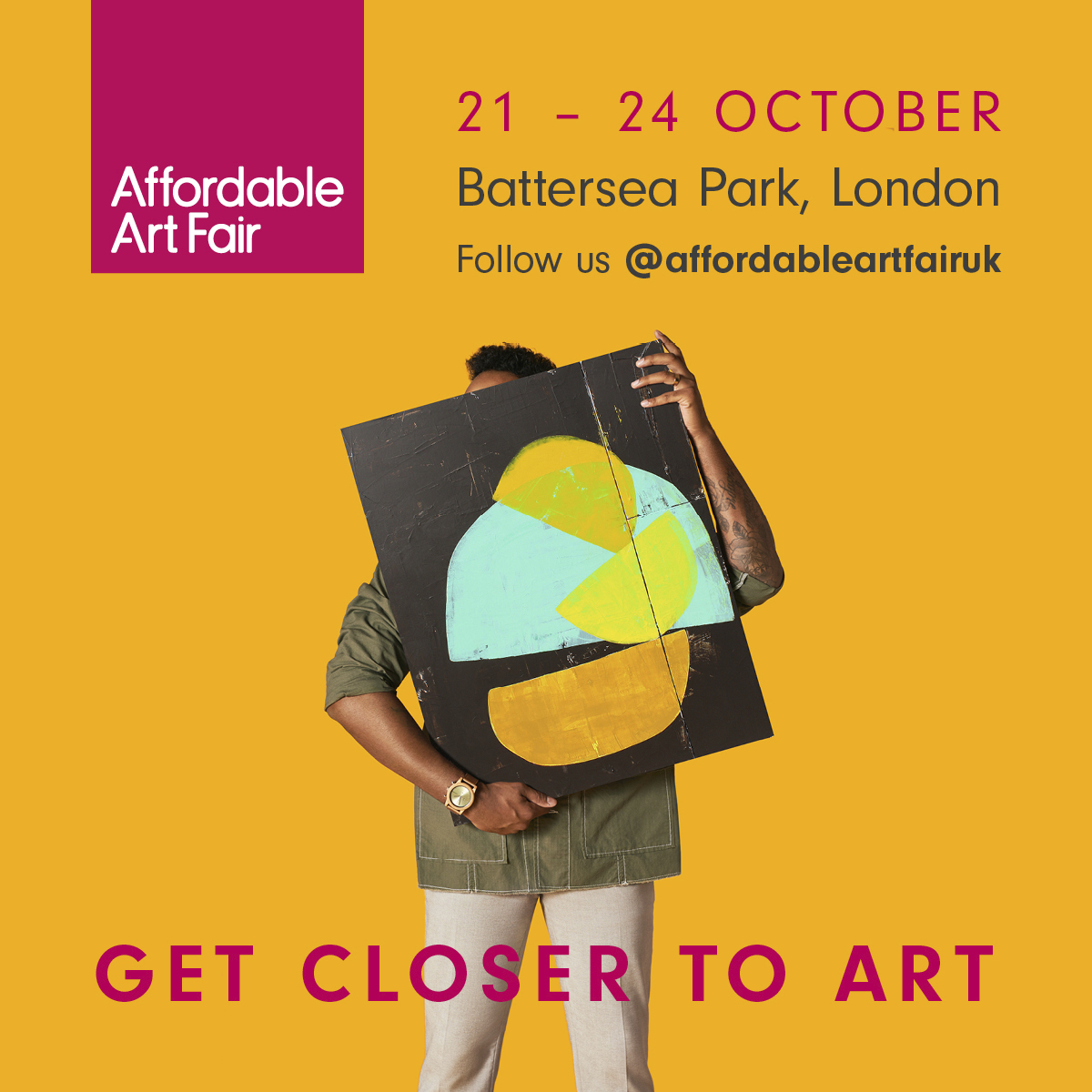 Affordable Art Fair is excited to return to its leafy home in Battersea Park, London this summer and London Contemporary Art Gallery can't miss that.
Bringing together a selection of emerging and established artists, the majority hailing from London and the UK, we're sure you'll find something to suit your taste, space and spend. Whether that's an original artwork to hang in your freshly renovated living room, or a piece to provide daily inspiration above your new workstation – we've got you covered!
This summer edition is one of the very first art events of the season, so act fast – be amongst the first to return and find the wealth of artworks our incredible artists have been busy painting, printing and sculpting over the past year.

GENERAL OPENING TIMES:
Thursday 8 July – 11am to 9.30pm
Friday 9 July – 11am to 9.30pm
Saturday 10 July – 11am to 6pm
Sunday 11 July – 11am to 6pm
VENUE:
Battersea Evolution, Battersea Park, Queenstown Road, London SW11 4NJ, UK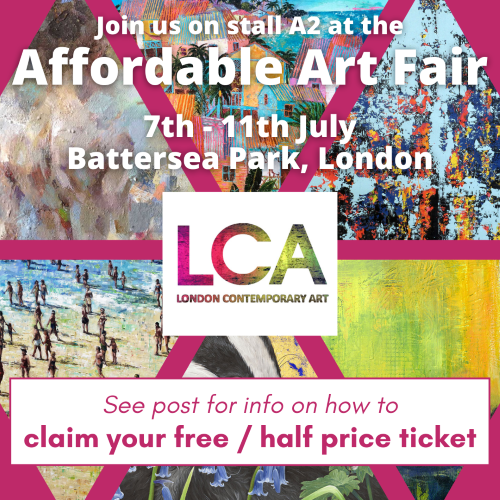 ALEX BERTAINA – DREAMED LANDSCAPES
Our latest virtual exhibition is now OPEN to view Alex Bertaina's vibrant landscapes.
Click below to enter the free exhibition!
London Contemporary Art will be following government guidelines during the lockdown.
The gallery will be closed as of Thursday, November 5th 2020,  however, all artworks are available for sale on our website with free UK shipping for the duration of the lockdown.
If you have any questions, please email us at:
info@londoncontemporaryart.co.uk
With best wishes,
The LCA Gallery Team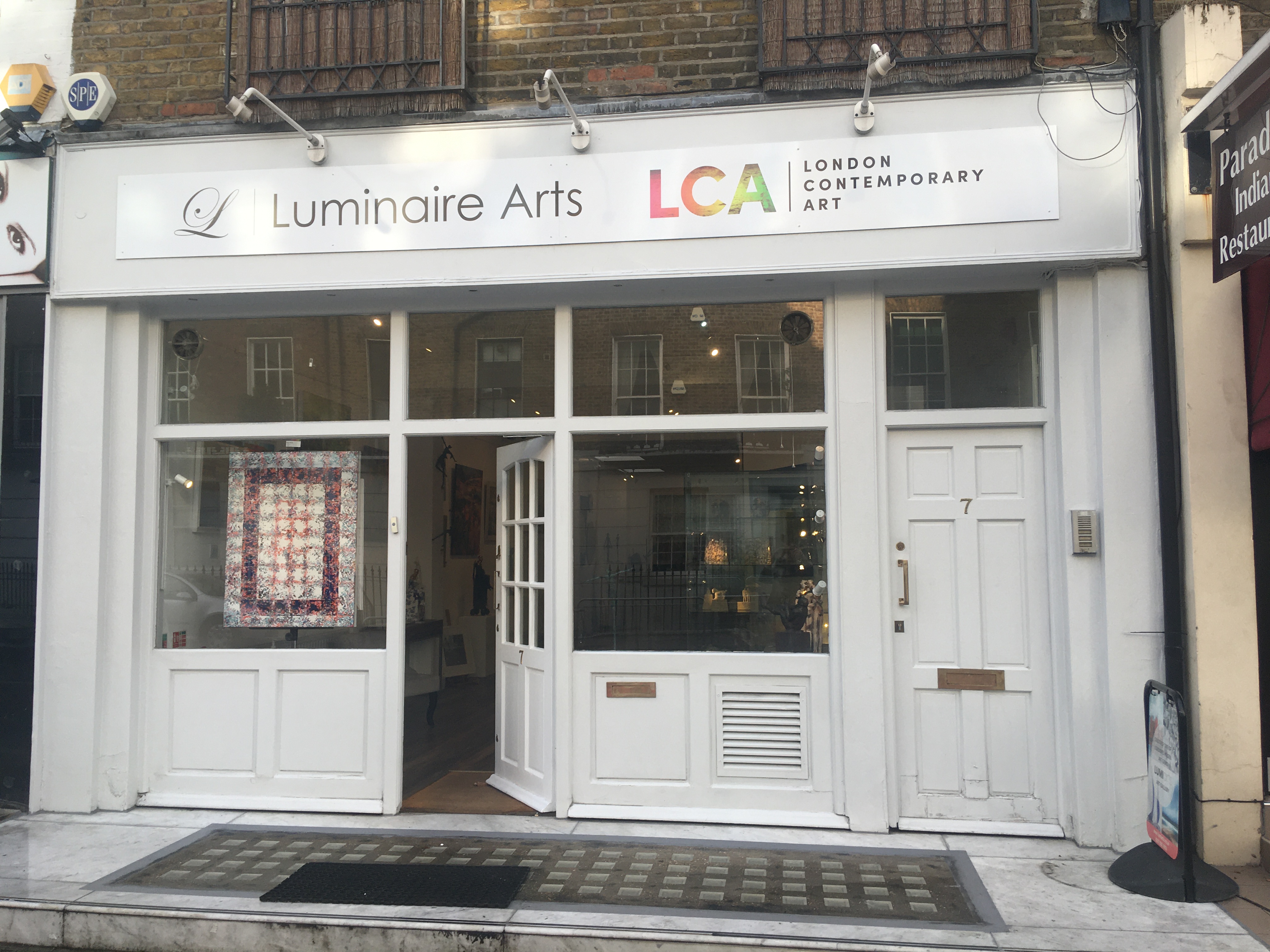 32 Store Street —> 7 Denbigh Street
LCA gallery team hasn't been idle these past few weeks and have some exciting news to share with you:
We have now left 32 Store Street after 9 years and have moved to our new premises in Pimlico.
We are sharing a gallery space with Luminaire Arts www.luminairearts.co.uk, a company who work mainly with interior designers and the trade.
We have the whole ground floor area and will continue running our business as usual, including having our own exhibitions, operating online and exhibiting at art fairs.
Any enquiries, please email us on info@londoncontemporaryart.co.uk.
We are very thankful for you continuing support and are looking forward to seeing you all in Pimlico in the future.
LCA Gallery Team
London Contemporary Art
7 Denbigh Street
SW1V 2HF Pimlico
London
Tel: 020 7580 2118
info@londoncontemporaryart.co.uk
Opening times:
Monday By appointment
Tuesday – Saturday: 11am – 6pm
Sunday: Closed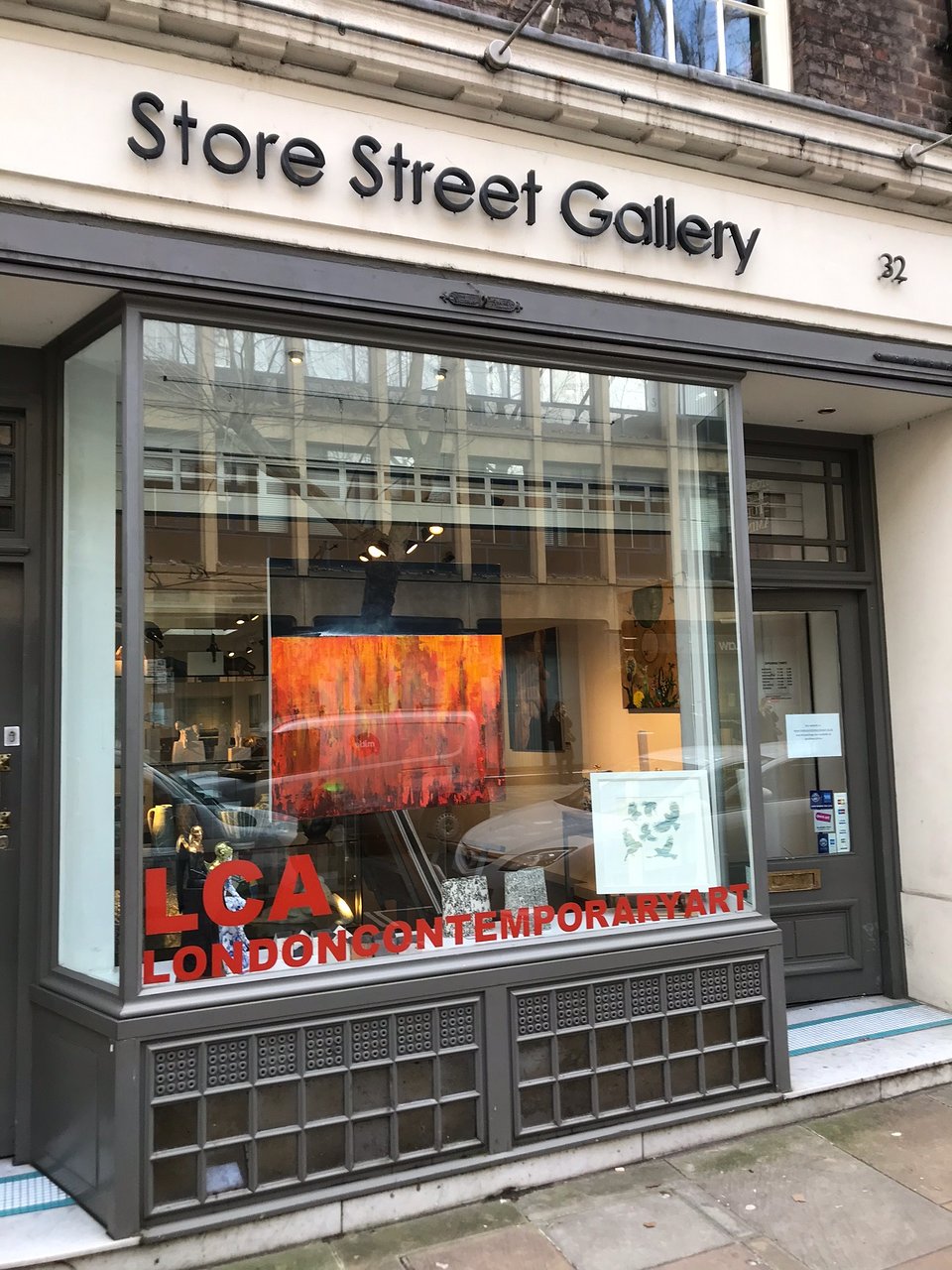 London Contemporary Art presents:
Three Figures Exhibition
All artwork on display under £1000
Explore our latest collection of affordable, medium and small scale artwork perfect as a Christmas gift for all art lovers.
Exhibiting artists:
– Sian McGill
– Brian Bartlett
– Sarah Jack
– Rowena Brown
– Mike Hall
– Peter van Breda
and others…
November 25 – December 23
London Contemporary Art
32 Store street
Free Entry
More info:
info@londoncontemporaryart.co.uk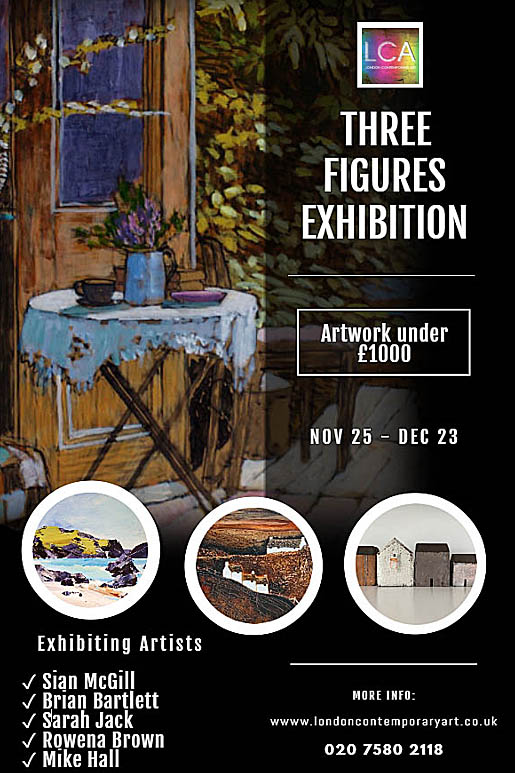 London Contemporary Art Gallery invites you to its latest print exhibition featuring two female artists
Ann Bridges and Louise Davies:
25th October – 13th November 2019
LCA Gallery, 32 Store Street
Mon – Sat | 11- 6pm
Admission: free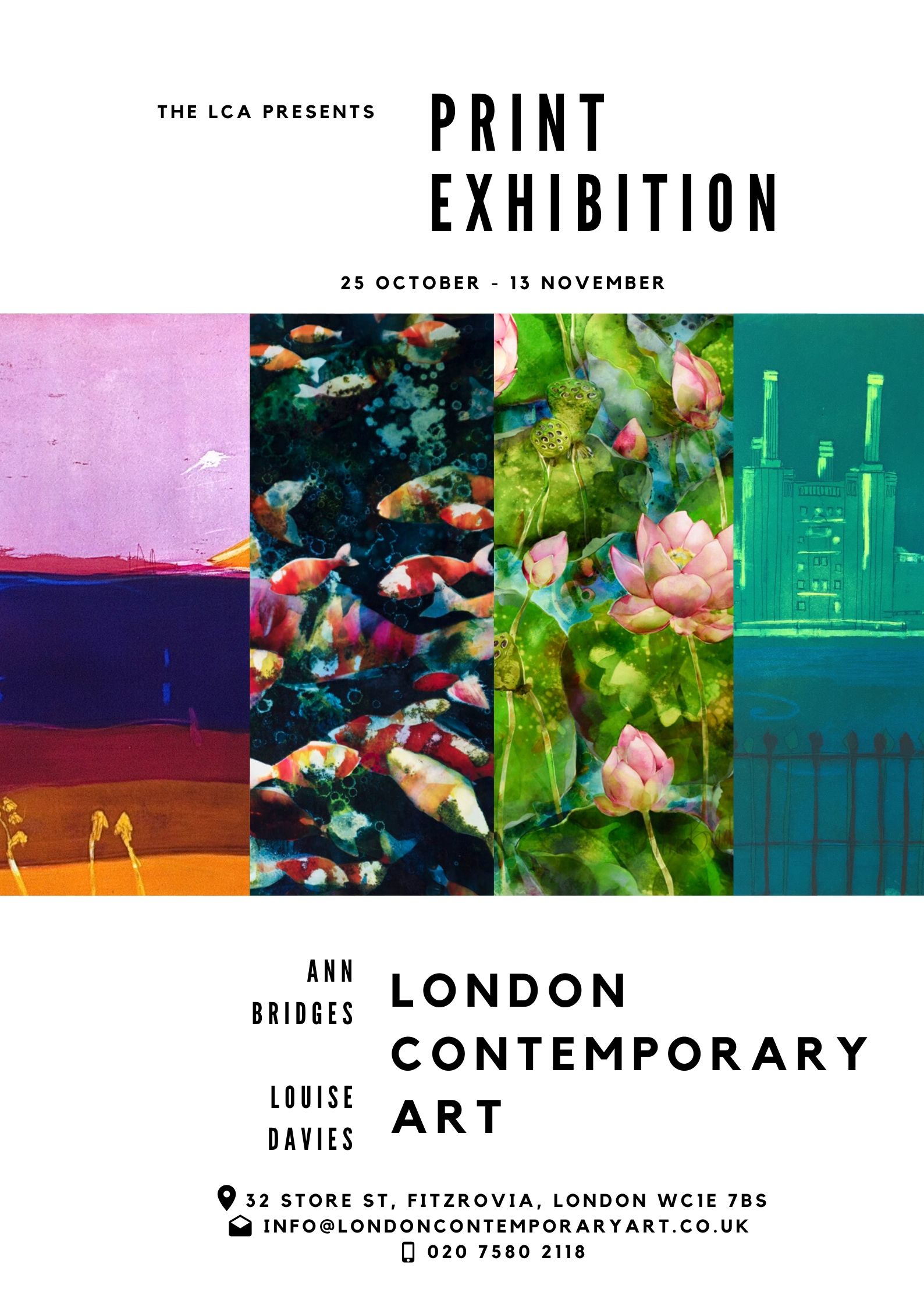 London Contemporary Art Prize Exhibition is proud to present artwork by 19 finalists of this year's competition.
The London Contemporary Art Prize aims to discover artists who have yet to establish a profile on the contemporary London art scene. The Prize promotes artists working in one or more of the following media: drawing, painting, printing, sculpture, photography, digital art.
On view at LCA Gallery, 32 Store Street until 5th October.
All items on display are available for purchase, for more information please contact: info@londoncontemporaryart.co.uk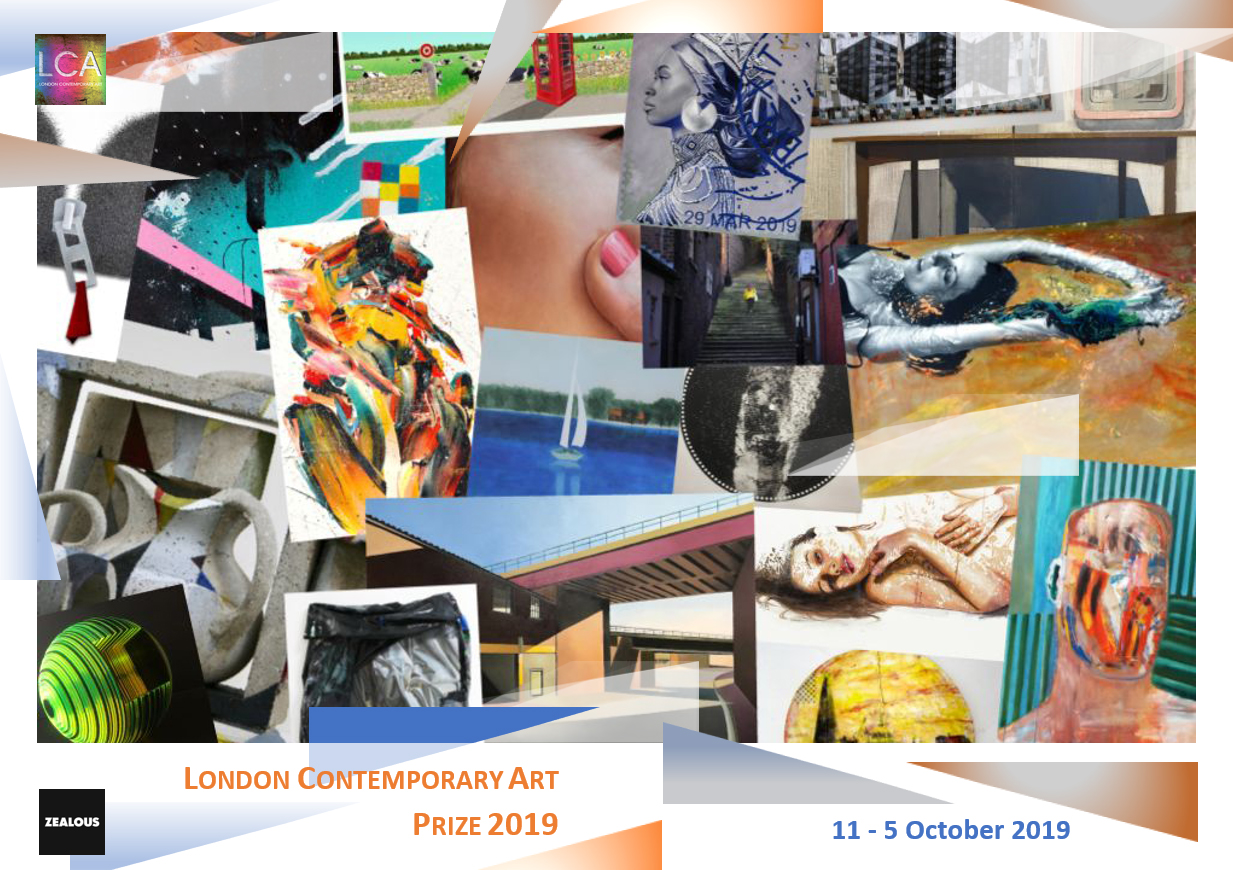 'White' Paintings Exhibition
This abstract series is the latest iteration of Brian's passion for rendering multiple layers of oil colour upon canvas or board, a process he began in earnest back in 2011.
White not only brings a sense of calm to the paintings, it also cleanse them. Grids on the other hand give an opportunity to vary each painting's 'look' and character.
On view at London Contemporary Art Gallery, 32 Store Street
19th July – 11th August 2019
Admission: free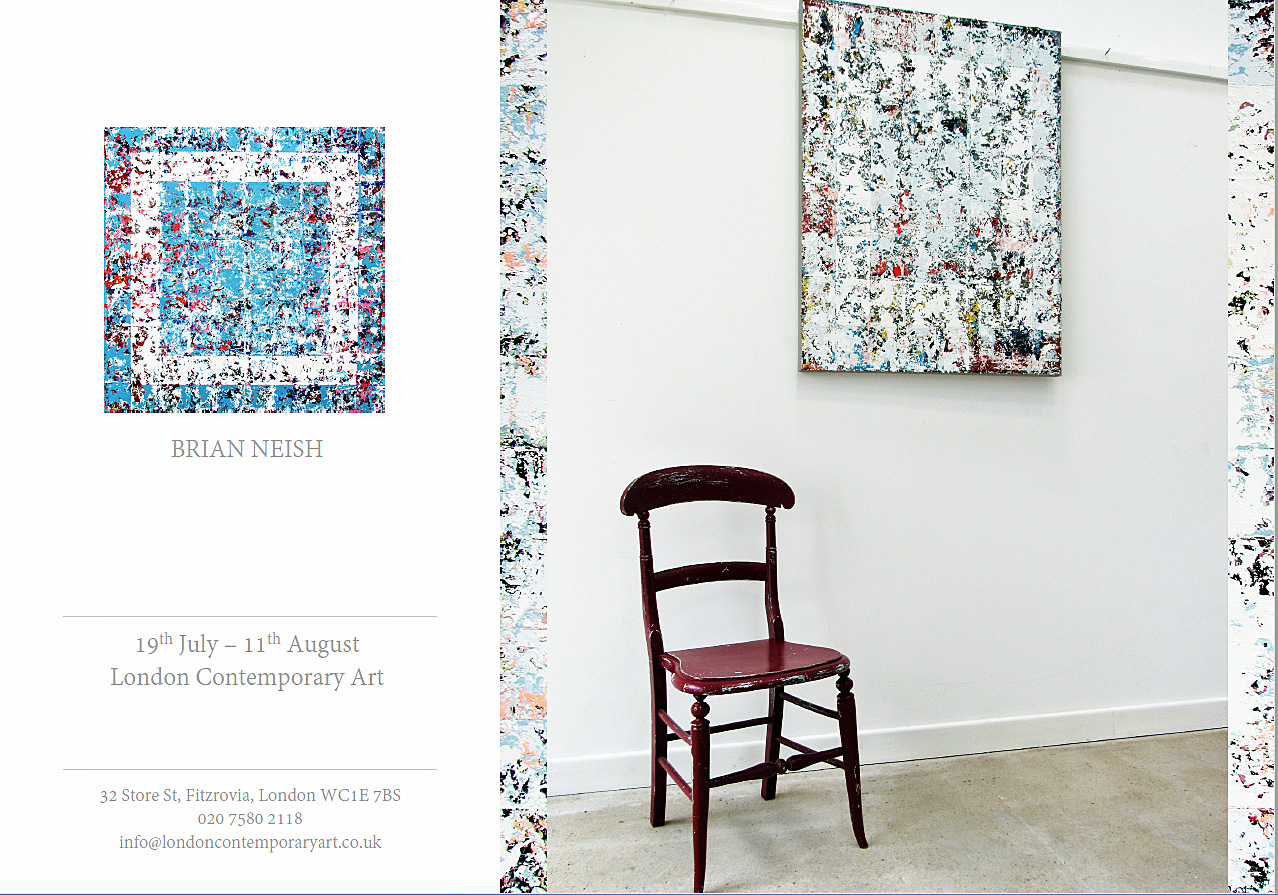 JUNE 2019 | LONDON CONTEMPORARY ART
The collaboration between Keng Wai Lee and Marco Araldi is based on the contrast between the techniques used.
Marco uses ink pen and gold creating geometrical patterns and graphic illustrations.
Lee's technique is in his use of acrylic, he paints subjects taken from nature: flowers, picturesque scenery and birds.
The canvases are gilded in order to give the art work an extra dimension based on light refraction. The two different styles are merged creating a unique amalgamation of hard lines and soft painterly brushstrokes.
Admission free

Featured Artist | 3rd – 27th April 2019


BRIAN BARTLETT
Brian's paintings can be seen as celebrations of colour which are both decorative and sensual. Colours glow and sing with a vibrancy and sensuality that become expressions of the joy of life.
https://mailchi.mp/de511c3540ca/featured-artist-brian-bartlett
On view at London Contemporary Art Gallery, Store Street 32 till 27th April 2019
Admission: free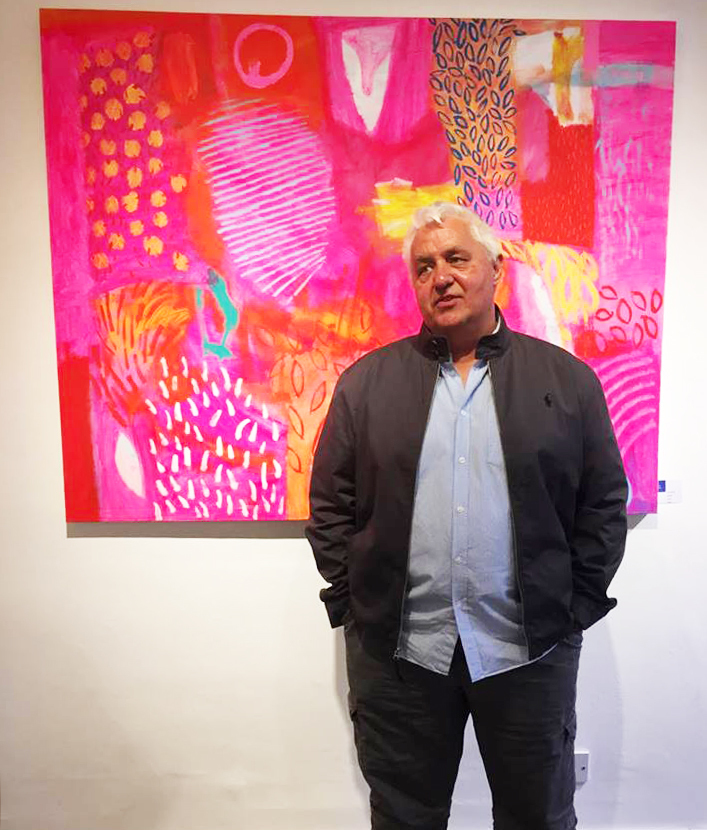 18th February – 3rd March 2019
Julia Whitehead | David Walker | Ellie Hesse
ABOUT THE EXHIBITION
Urban diversity is the subject of the latest London Contemporary Art gallery exhibition.
Three artists, all painters depict life in our towns and cities in very different ways.
PRIVATE VIEW | THURSDAY 21ST FEBRUARY | 6PM-8PM | ADMISSION FREE
LCA Gallery
32 Store Street
WC1E 7BS
London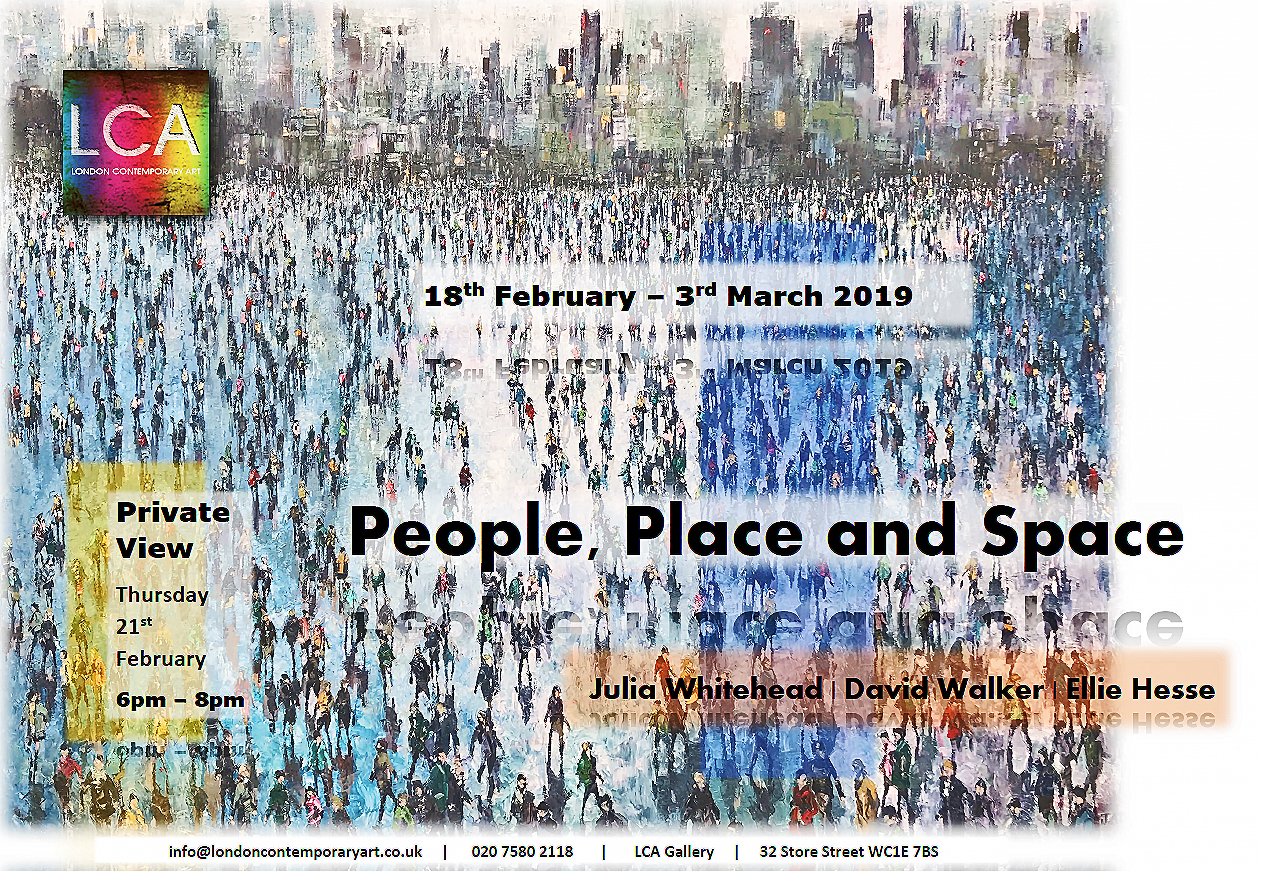 Store Street is proud to present new collection of paintings by Val Hudson.
Val's artwork is a combination of oil and wax on canvas which is then scribed into, revealing layers that have gone before.
Val Hudson – trained at St. Martins School of Art – is a painter drawing on a wide spectrum of ideas and influences.
Her paintings present a dreamlike quality of ephemeral spaces punctuated with half seen evocations of memory, experience and sensory imaginings.
The paintings are also imbued with a strong visual presence because of their human scale and strength of colour and composition.
She currently lives in Derbyshire.
VAL HUDSON – featured artist
At Store Street Gallery from 23rd November – 10th December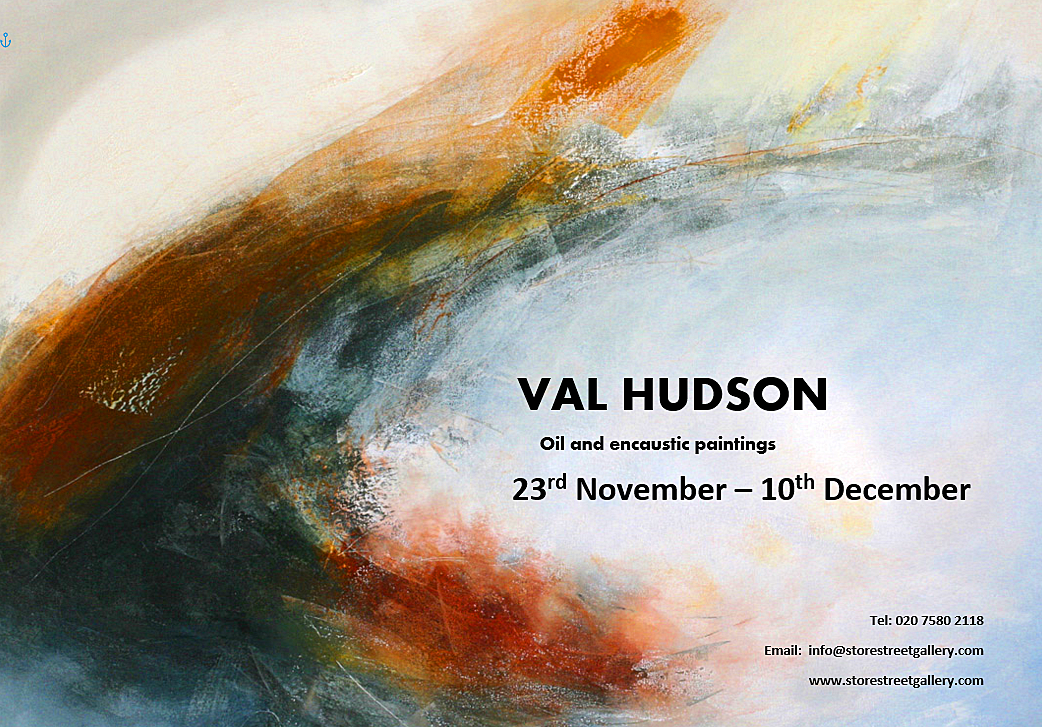 Coastline is a new art exhibition celebrating the seashore and marine life around the UK and abroad.
Featuring the work of a diverse group of artists based within the UK, Store Street Gallery collection explores the beauty of our living seas through a variety of mediums.
Taking inspiration from the dramatic light and landscape from the shoreline, each artist presents a personal portrayal of the unique seascapes within Cornwall, Somerset, Dorset, East Sussex, Morocco and Sri Lanka.
Represented artists:
– Simon Ledson
– Terry Watts
– Stiliana Alexieva
– Mike Hall
– Leila Godden
– Theo Platt
On view at Store Street Gallery from 29th October till 19th November 2018.
OPEN DAY INVITATION
1st November 2018 | 11am – 8pm
We would like to invite you for a special preview with complimentary glass of Prosecco.
For one day only Store Street Gallery will be offering a 10% discount on selected artwork showing in the exhibition.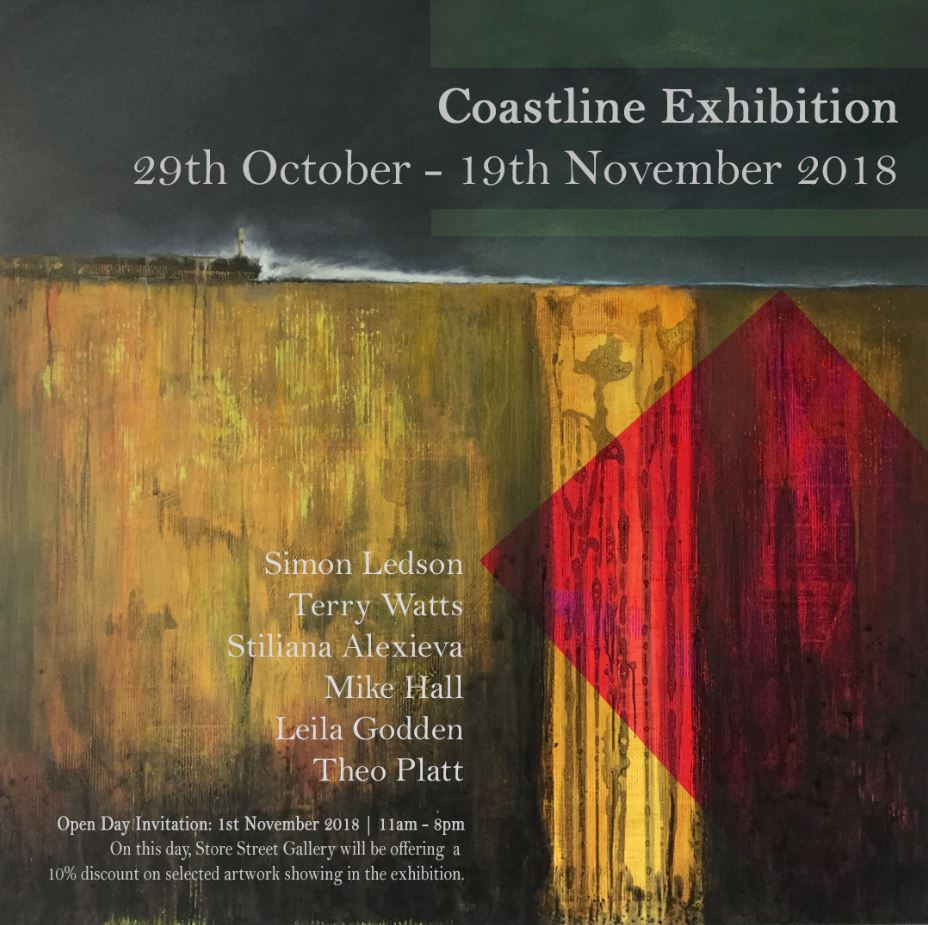 A Collection of Mixed media paintings produced over 20 years
25th September – 3rd October
Private view / Tuesday 25th September / 6 – 8 pm


JOHN BUTTERWORTH
John's artistic influences include the work of Kurt Schwitters, Antonio Tapies, Per Kirkeby and Gerhard Richter and like them John relishes the broad use of a variety of materials and processes. His images evolve through a dialogue between the internal idea or source of inspiration and the medium/media used to produce it.
The work therefore becomes an autonomous entity with its own logical coherence with sometimes only a glancing relation to what exists outside its frame.
He mainly uses the media of oil paint, acrylic, watercolour and various print making techniques (including etching and lithography).
John has exhibited widely, both in this country and abroad, participating in two Biennales in Monaco and one in Cleveland, UK. His work is in many public and private collections, including those of Bristol education authority, Kent authority and Hampshire County Council.
John lives and works in Winchester, Hampshire.
RSVP / info@storestreetgallery.com
Tel: 020 7580 2118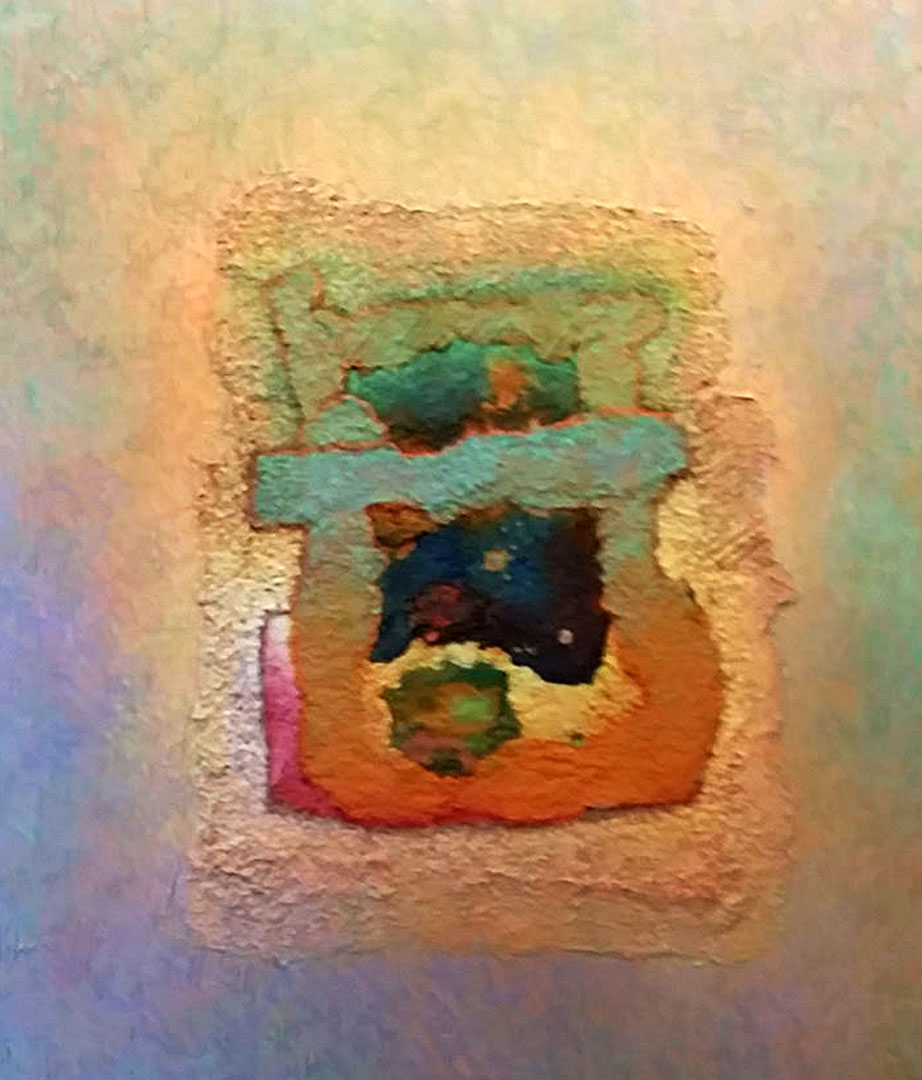 EDITIONED
Discover beauty of different printing techniques in Store Street gallery.
Eight established artists celebrate the current diverse industry of printmaking in digital print, photography, linocut, etching, screen-print and lenticular print.
• Fleur Alston
• Sarah Bayliss
• Ella Freire
• Yanko Tihov
• Jennie Ing
• Charlotte Gerrard
• Clare Grossman
• Ann Burnham
From car photography and linocut London views through figurative etchings to digital photomontage, 'Editioned' demonstrates the importance of printmaking as an equitable medium to other art techniques in today's digital society.
On view at Store Street Gallery from 28th August – 22nd September
Private view: Thursday 6th September | 6pm – 8pm
Admission: Free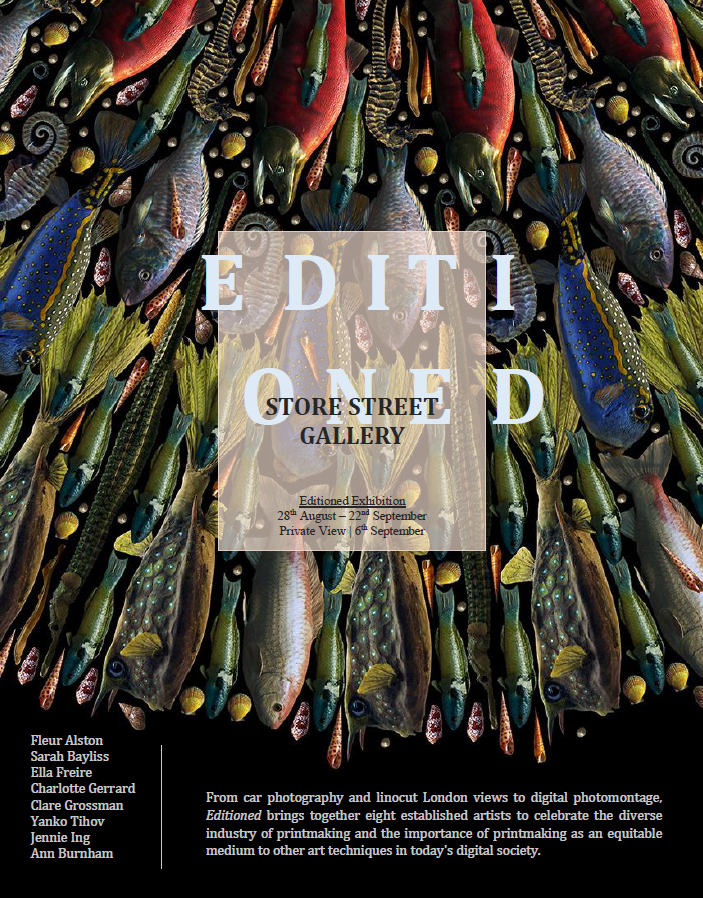 ABOUT THE LCA PRIZE
The London Contemporary Art Prize aims to reveal and promote artists who have yet to establish a profile on the contemporary London art scene. The Prize is aimed at artists working in one or more of the following media: drawing, printing, painting, photography, digital art, sculpture and video.
This year, the exhibition will take place between
26th July – 25th August in Store Street Gallery.
* Works will also be available for sale during the exhibition *
(contact Store Street Gallery for further information)
Exhibition Catalogue | London Contemporary Art 2018 PDF
The Selection Process
The panel of judges initially reviewed all entries from the digital submission process.
We selected 13 artists to display at the finalists exhibition at the gallery. The first prize will be judged from the physical works once the exhibition has been mounted at the gallery.
Store Street Gallery will host a Private View and an exhibition of the 13 Finalists on Thursday July 26th 2018 when the overall winner of the Art prize (cash prize of £1000 and a year's representation) as well as the runners up prize will be announced.
The 13 Finalists are:
AD – Reflex
Alexandra Gallagher
Antony Buonomo
Hildegard Pax
Kiran Tasneem
Nick Offer
Nikolay Boyadzhiev
Patrick Simkins
Paul McCloskey
Radan Cicen
Stephanie Else
Vanessa Jongebloet
Veit Schmidleitner
The Judging Panel
The judges were looking for artists who demonstrated the very best in the creative process, craftsmanship and technique.
All works were judged anonymously and there was no segregation by country, genre or style.
Private view:
Thursday 26th July 2018 7pm – 9pm
Store Street Gallery
Admission: Free
DAVID HINCHLIFFE – JULY 2018
Featured artist for the month July: David Hinchliffe – and his newest Hampstead Heath park series.
David has been painting, exhibiting and selling his work in galleries since the age of 12. He has won numerous competitions as a young artist and travelled and painted widely in the United States and UK. He is represented extensively in collections both in Australia (his homeland) and overseas.
David's style has been described as "contemporary impressionism".
On view at Store Street gallery till 22nd July.
Admission: free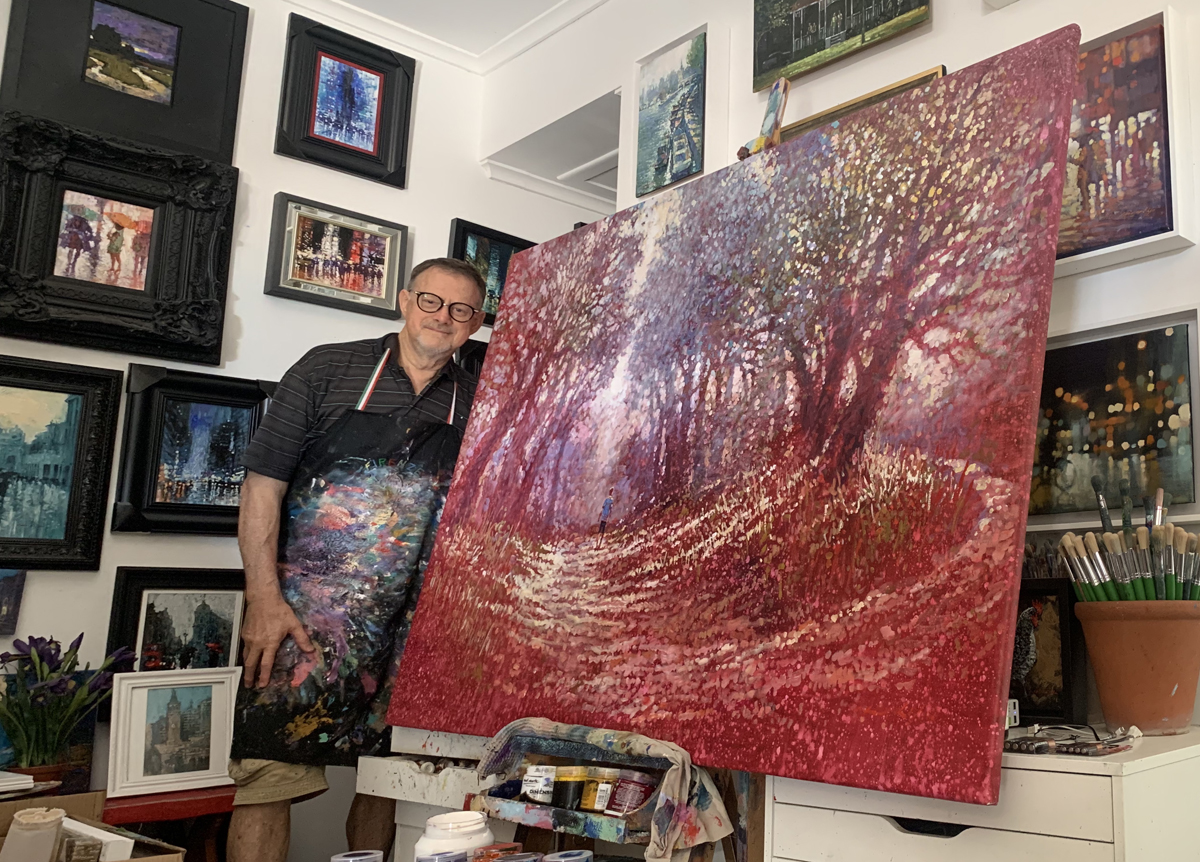 RUSSELL FRAMPTON – JUNE 2018



Russell Frampton is Store Street Gallery's featured artist for the month June.
He was born in 1961 in Hampshire and educated at Portsmouth and at Exeter Art College (B.A. in Fine Art), later taking his M.A. in Fine Art at the University of Plymouth.
Painter and musician – his nautical, maritime yet still abstract themes are resurfaced in his work mainly because of associations with his childhood, being brought up on the River Hamble.
"Being brought up on the River Hamble within a stones throw from the busy international shipping port of Southampton, The Solent and Cowes as seen from Warsash were formative landscape memories and the regular passage of tankers, passenger ships, ferries and yachts against the backdrop of the flaming refineries at Fawley etched a painterly structure into me".
Russell is now living in Devon but also makes frequent visits to his house in Brittany.
CATCHING THE LIGHT
Upcoming exhibition at Store Street Gallery
9th April – 6th May 2018
Private View | Thursday 12th April| 6-8pm
Spring is upon us and the days are getting longer. As we enjoy the extra light our artists are busy capturing it with their brushes and transferring it forever to canvas or paper.
Bill Bate, Mike Hall, Theo Platt, David Walker and Claire Wiltsher are going to show their unique way of 'catching the light' not only as a subject, but as a structural essence of painting.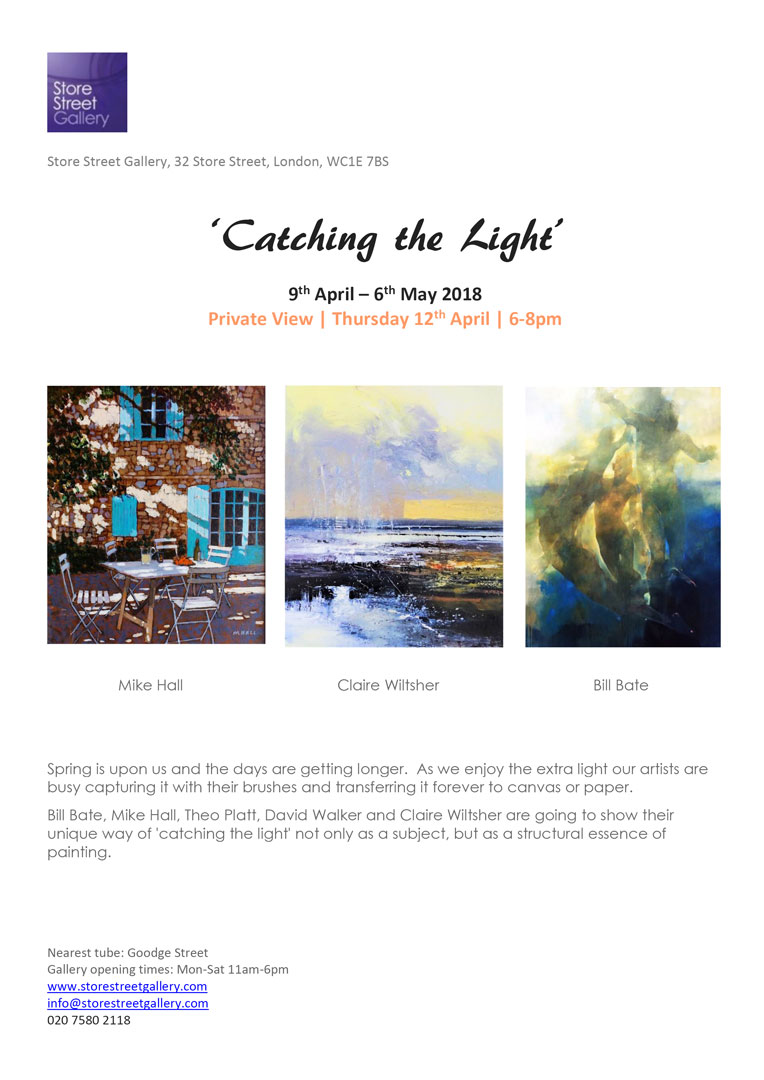 FLOURISHING GROWTH
20 Asian Artists In Their 20's Spectacle
Zhiqing Yang and Naidi Jiang proudly present the 20 artists together sharing their very individual perspective of the self and the physical world.
"Artists in their 20's graduating from institutions are at their growing season. Rooted in a similar culture and educated in a different environment, these young asian artists developed various paths of interests and expression. The world, either nature or urban landscape is the fertiliser, the young generation stretch their rhizome deeply and firmly into the ground and eagerly absorb for their flourishing. They are the generation of here and now."
The 20 Asian artists from University Arts of London and Royal College of Arts together present their recent works.
Hebe Yang's mix media work Collage Painting 2017 focuses on pure shape, form elements and techniques. Similarly, focused on the theme of 'ruin', the South Korean artist Won Young Chang's painting Soft 2017 is of shape, shades and marks.
Some built the relation between their artistic selves and nature.
Angela Tonglet's Atlantis 2017 closely binds to the very nature of the world, while Ning Jin's Neglected Nature 2017 seeks for the signs of nature in an urban environment.
Others are very self-aware, and their work usually centres around the artist's subjective perspective through their experience. Yunhan Chen's Struggle of Quit Smoking 2017 is the mental self portrait of the artist's struggle through the attempt to quit smoking.
15 – 21 February 2018
Private View: 17 February 6pm – 8pm